Signature HydraFacial®
25 Minutes - $150
HydraFacial® is an advanced medical-grade skin care treatment that targets fine lines and wrinkles; congested, oily and acne prone skin; rosacea and hyper pigmentation. It softens the appearance of large pores, improves skin texture and tone, and helps repair existing sun damage. This treatment offers the perfect skin care solution for the time challenged, by bathing the skin in rich antioxidants, peptides and deeply hydrating hyaluronic acid. It starts with a deep cleansing and exfoliation, followed by painless extractions, and ends with a burst of hydration. Recommended for all skin types.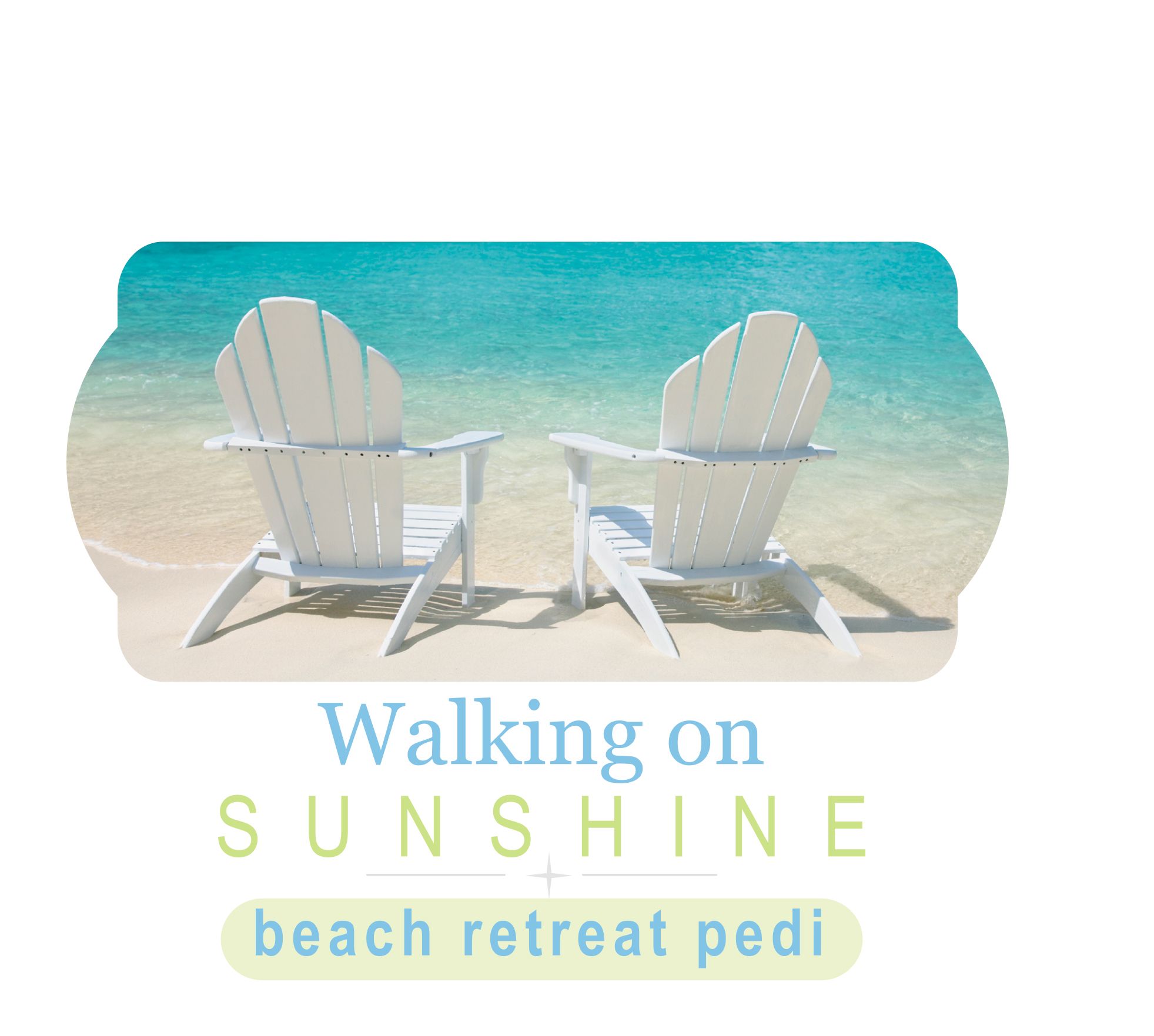 Walking on Sunshine Beach Retreat Pedi
50 minutes - $60
Feet haven't seen the light of day all summer? Well let's get glowing! Legs and feet are immersed into a rich, creamy whole and coconut milk soak before being cleansed and gently scrubbed to perfection with a whipped sugar, apricot powder, coconut water and shea butter micropolish. A custom-blended application of Sweet Cream Body Milk + Clementine Sparkling Soak nourishes legs and feet into glowy perfection. You might just skip a little on your way out!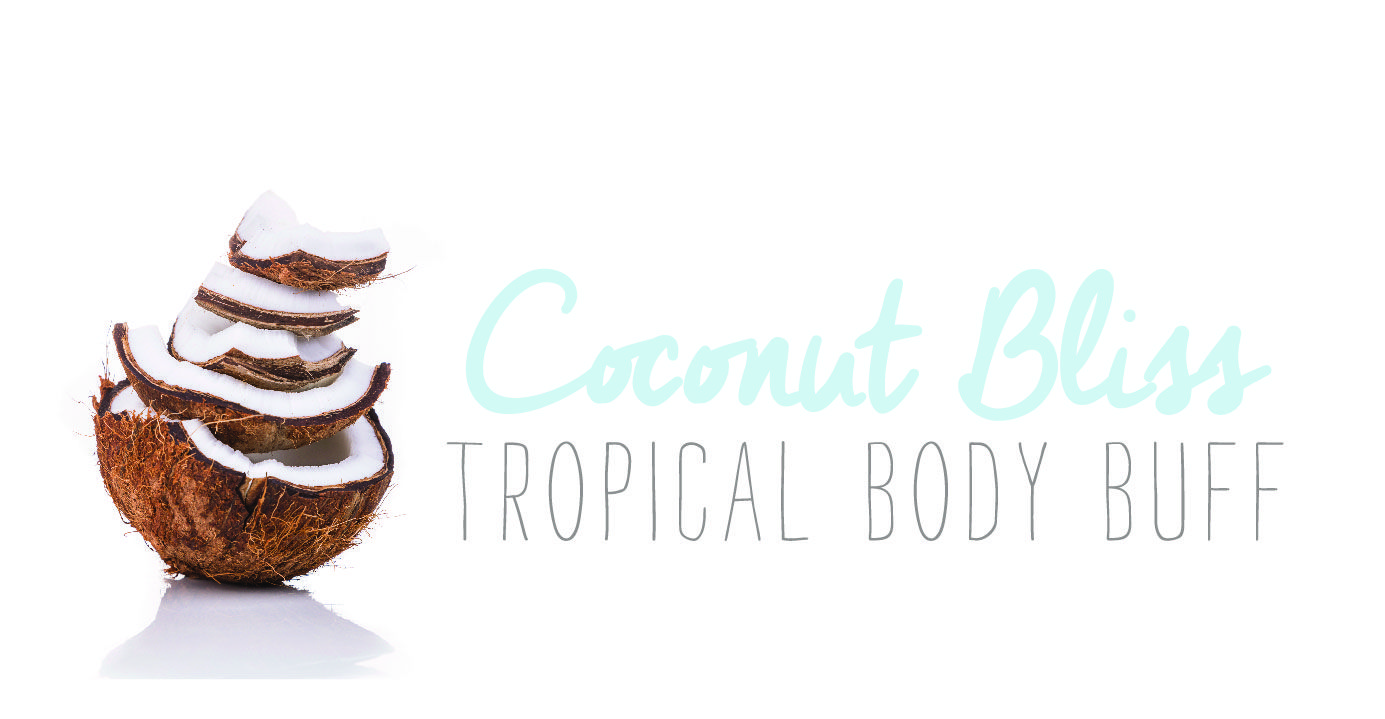 Coconut Bliss Tropical Body Buff
50 minute - $115
An irresistibly softening organic whipped shea butter and sugar exfoliator buffs skin to smooth, supple perfection as the scent of fresh coconut, lemon and bergamot fills the air. Once skin is polished, a hydrating massage with an organic coconut oil and shea butter cream – scented with white coconut and pineapple – completes this blissful experience. You'll be ready to face the world – feeling and smelling like you've journeyed to a tropical paradise.

Vitamin E Sunflower Repair
50 minute - $115
Start with a healing oil made of certified organic sunflower oil, followed by a whipped shea butter and sugar scrub that gently polishes you to velvety-smooth delight. A sunflower serum, enriched with vitamins E & A and beta-carotene, a powerful antioxidant, helps to heal and repair dry, sun-parched skin and make you less vulnerable to the glimmering sun. You'll feel as fresh as a sunflower after an April shower!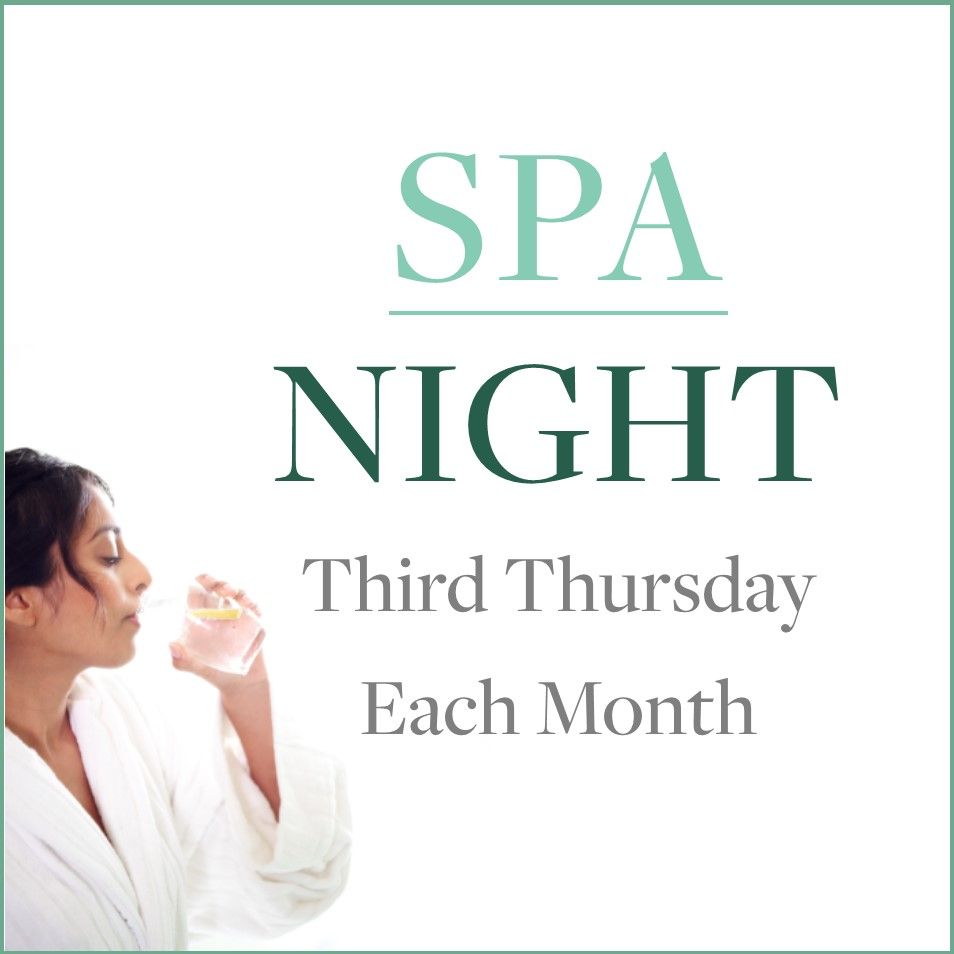 Join us for Spa Nights
Every 3rd Thursday of the Month
Open Late
$79 Spa treatments / 30% off Manicures and Pedicures
Complimentary use of amenities (including Sauna, Steamroom and Whirlpool)
A complimentary glass of Champagne or mimosa
Discounted treatments
These appointment times are extremely limited, we strongly recommend that you schedule in advance to be assured your desired time. Call us at 843.681.1019 or email us to reserve.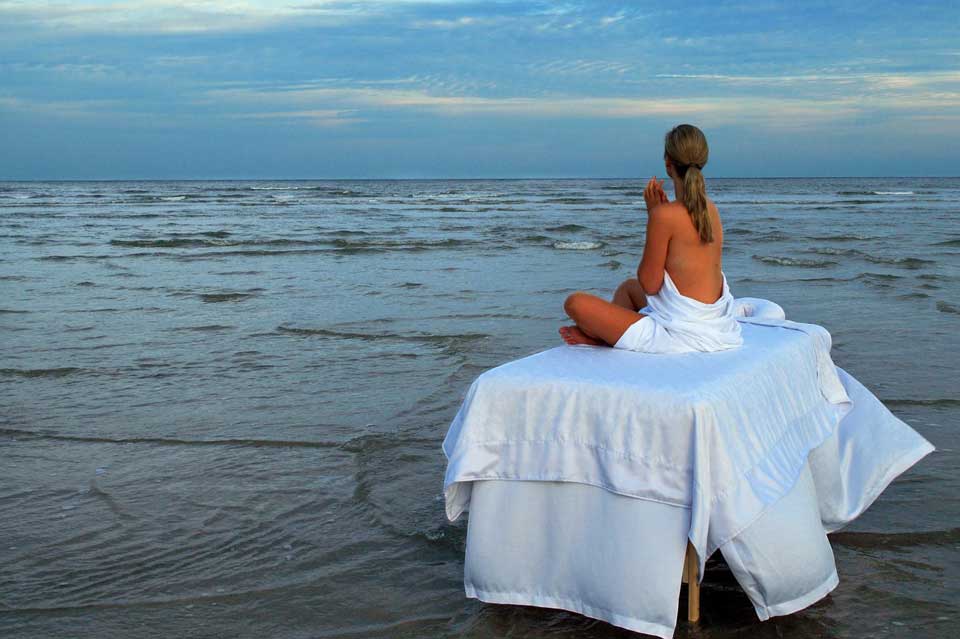 LIKE US!....and receive 10% off
Like us on Facebook and we'll give you 10% off your service(s).
Like us and Share our page on your timeline and receive 10% off all of your services and 10% off on all retail.
Cannot be combined with any other offer, promotion, discount or package. In guests in a group must like and share to receive discount on all party services & retail. Subject to availability.