Main Pool
Our main resort pool is our largest swimming pool and is certainly one of the most popular. Located next to Splash Beach Bar & Grill, enjoying a refreshing tropical drink is just steps away... or enjoy poolside service from one of our friendly servers.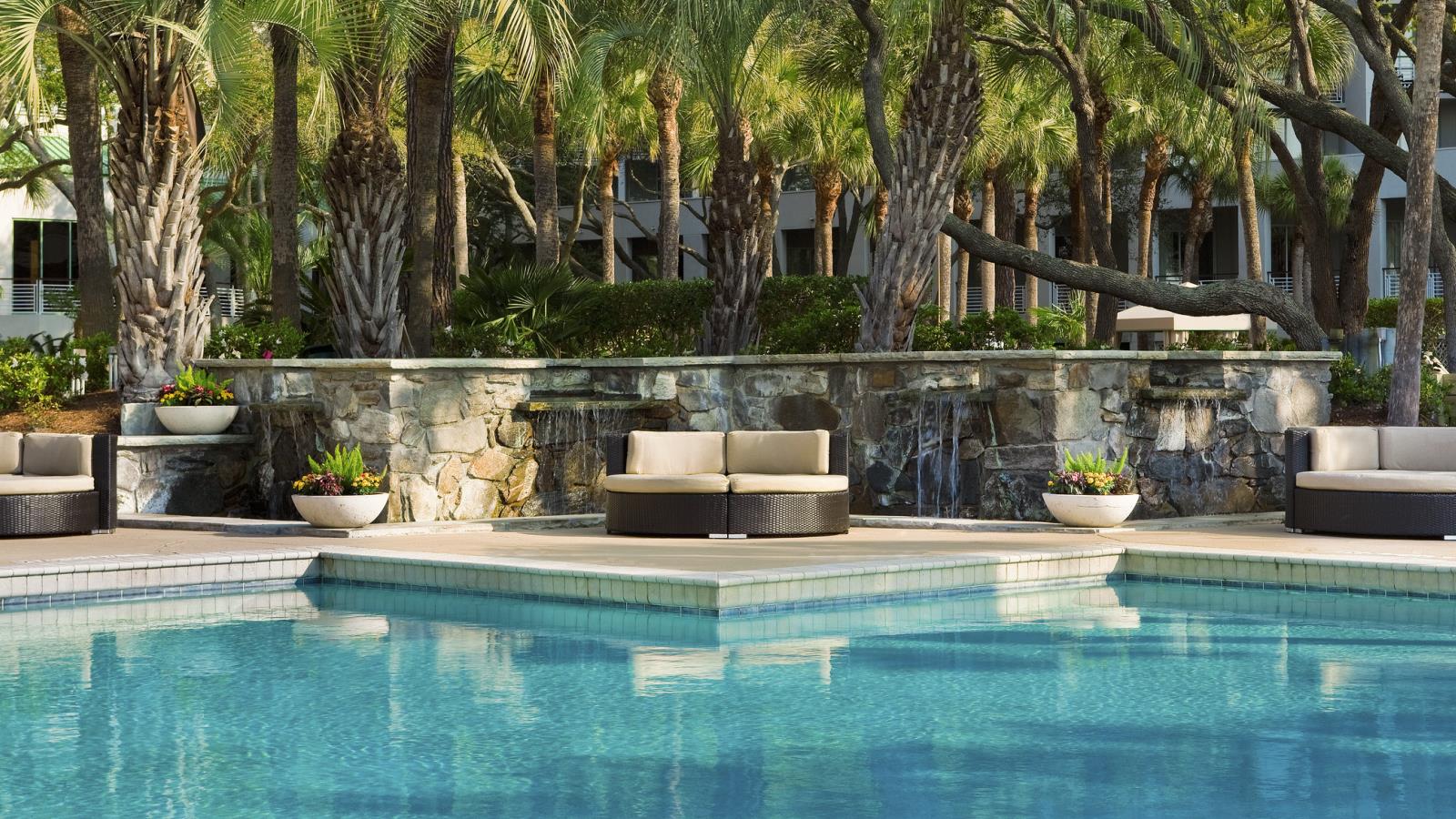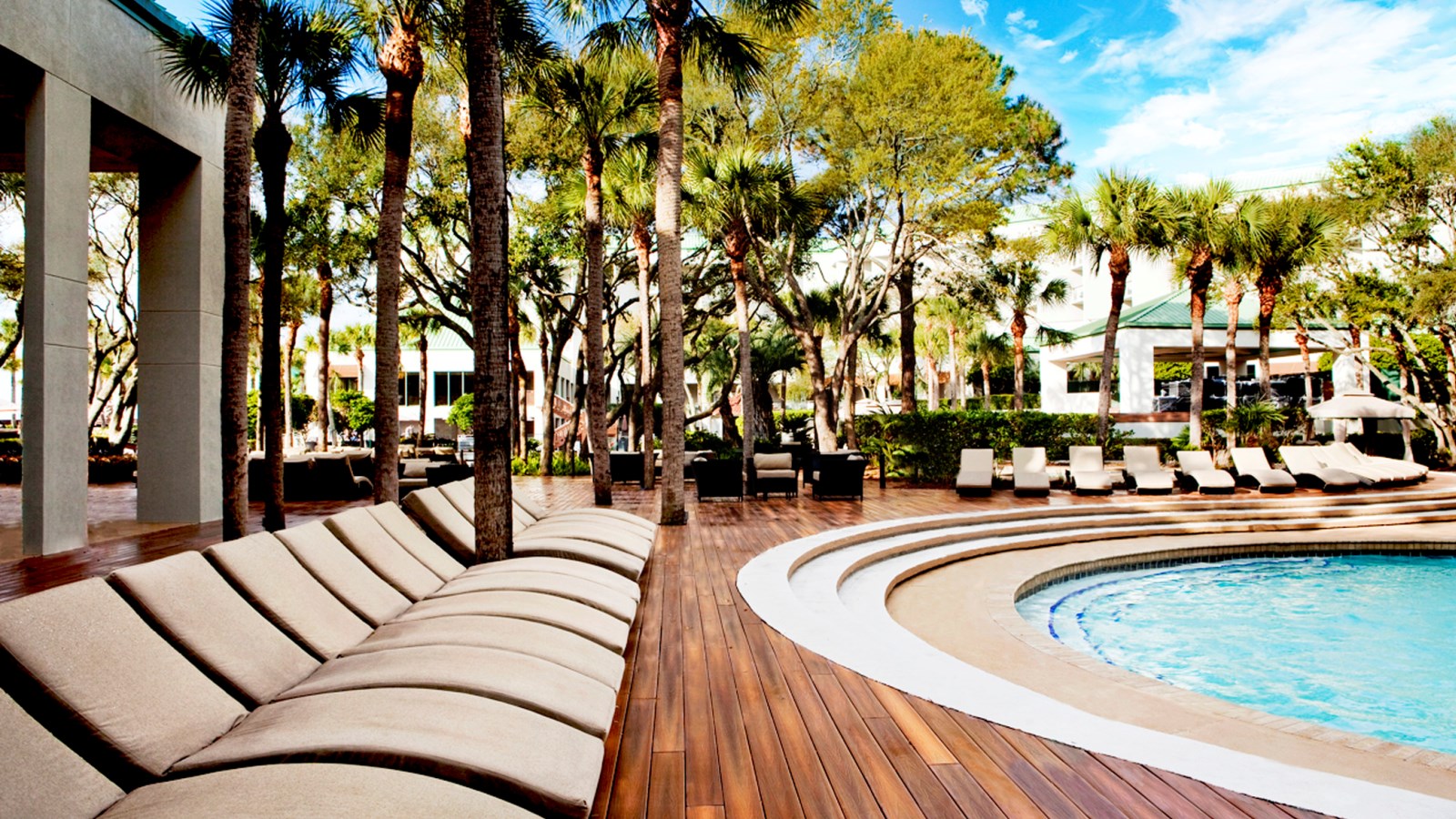 Family Pool
The smaller and more intimate Round Pool is great for families and young swimmers. Nestled within the gardens of the resort, you can enjoy the serene surroundings as you catch up on your reading.
Covered Heated Pool
Who said you can't swim in the rain? Our outdoor heated Covered Pool is perfect for rainy days and for those looking to stay in the shade.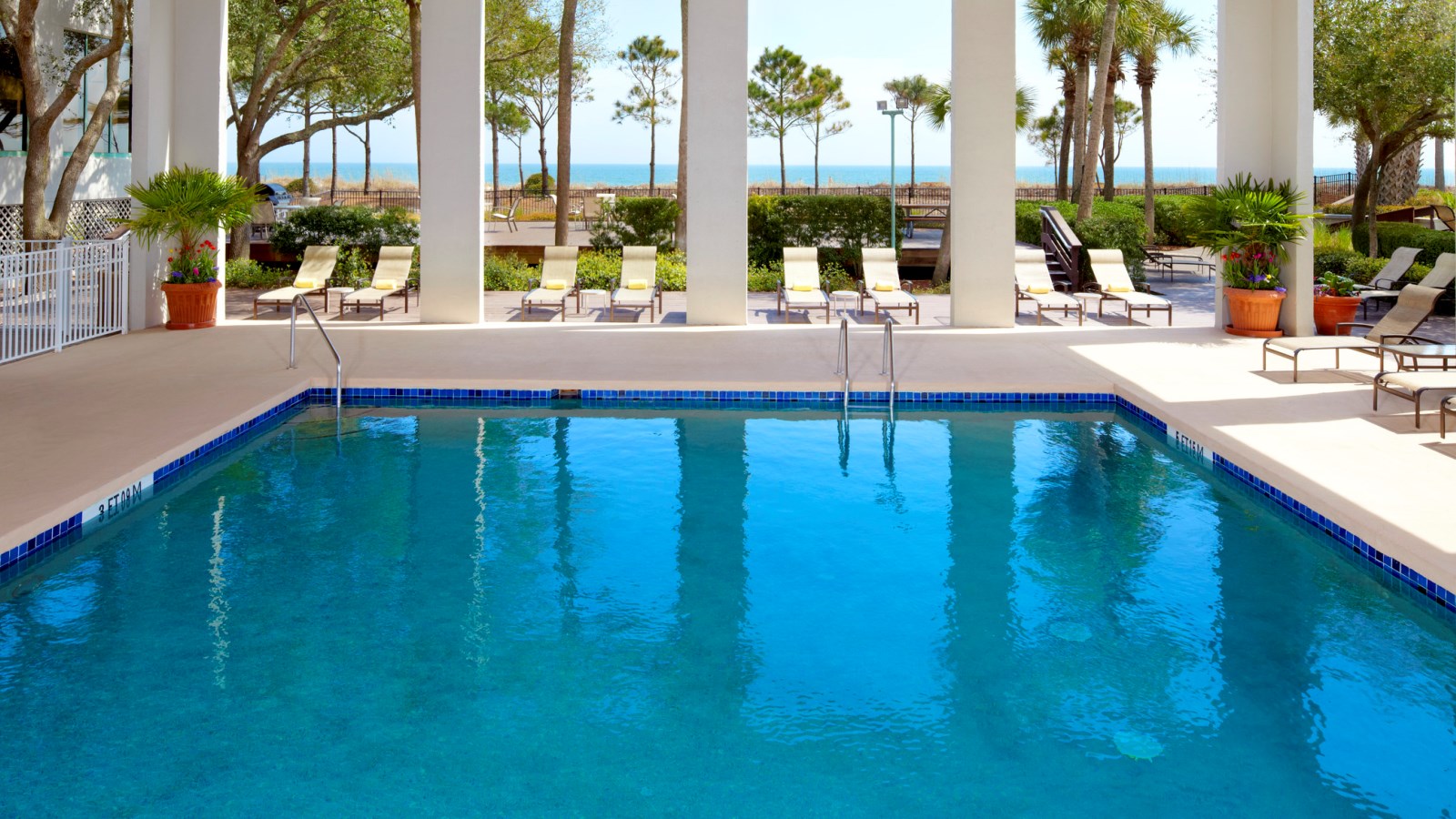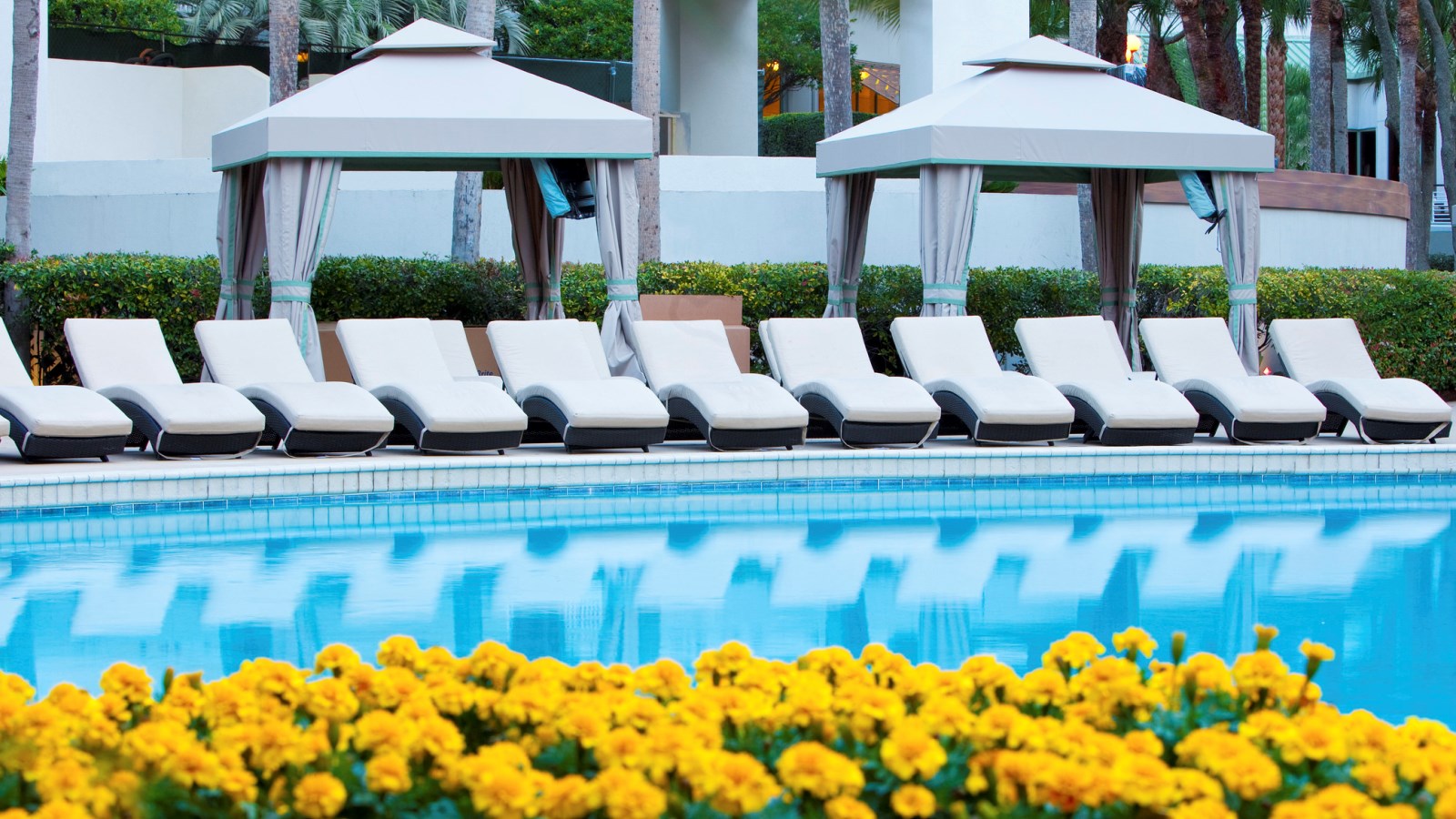 Cabanas
Revitalize yourself in one of our poolside or ocean view cabanas. You can take comfort in two plush lounge chairs and refresh yourself with your own personal mini fridge complete with water and assorted sodas. Each Cabana is fitted with a 42" flat screen cable television; take delight viewing the big game and some of your favorite shows while enjoying the outdoor weather! You will be well cared for by Splash poolside restaurant and bar throughout the summer season, where you may indulge in a variety of food and irresistible beverage options right in your very own cabana!
Our cabanas range from $125-250 per day seasonally; to make a reservation contact the recreation supervisor at 843.681.4000.
Beach Access
Hilton Head Island has over 12 miles of pristine sandy public beaches along the Atlantic Ocean and they are right over the sand dunes bordering our oceanside resort. There's plenty to do on the beaches of Hilton Head Island. Enjoy a walk on the flat sandbanks of the Atlantic Ocean, wade in the surf, collect sea shells, build a sand castle, catch up on your reading, or even go for a bike ride.
The Town of Hilton Head manages the beach and only allows an independent company, Shore Beach Services, to rent and set up chairs, umbrellas and other beach items on the beach seasonally. For a complete list of services and pricing, please visit www.shorebeach.com. Due to Town of Hilton Head restrictions, The Westin is not permitted to set up chairs or umbrellas on the beach nor is The Westin involved in the pricing of these items.
Beach chairs, umbrellas, and other beach item rentals are available seasonally at our poolside Outside Hilton Head kiosk. For a complete list of services and prices, please call the Outside Hilton Head poolside kiosk at ext 7450.